Help Getting You An Australia Visa
At Emergico, we specialise in providing a comprehensive individually tailored service to every one of our clients. We work to our best ability to get you an Australia visa.
We understand that the process of relocating your life halfway across the globe is fraught with challenges, from logistics to emotions and everything in between. No two clients situations are ever identical and neither is our approach.
Our practice helps individuals looking to move to Australia, advising on everything from your situation-specific options through to assisting with or managing the entire process of applying for the right visa.
We also work with businesses who want to sponsor an employee or employees – and help with everything from advice on recruitment strategy to migration and visa options and through to relocation assistance.
The Australian migration system is complex, multifaceted and changes often. The intricacies can make or break an application and small details like ensuring an error-free application form is completed, submitted and approved before a specific date can be the difference between your dreams coming true or your worst nightmares becoming a reality.
We're People too!
Our style is relaxed but efficient. We're people too, and there's nothing more frustrating than dealing with a practice where you're treated like a number or offered a one-size-fits-all solution.
We're here to help you navigate through the migration maze and do all the hard work for you, keeping you updated every step of the way.
We Can Also Help You Move
Successfully securing a visa is only one part of the equation, a move overseas is a major life event. O
ur Relocation Service is a core part of our practice.
When you migrate to Australia we want you and your family to be fully prepared. Over the years we've compiled a full relocation guide for our clients. Knowing what to expect minimises a lot of the stress involved in the move.
We aim to make sure you and your family:
Know what you will be coming to;
Are prepared for the changes you will have to make in your new life;
Are given access to information about your chosen place in Australia, to allow you to make informed choices before and after you arrive;
Have as much help as possible in setting up your new life;
Are able to access and set up social networks and support mechanisms, once you arrive in Australia;
Minimise stress, by allowing each family member to be as prepared as possible for the move.
We aim to form lasting relationships with clients and we pride ourselves on a high percentage of repeat clients and customer referrals. That is why our Relocation Service is included in all permanent and long-term temporary visa services.
About the Principal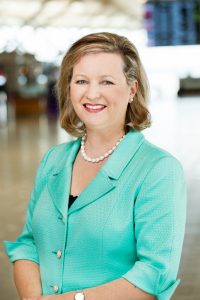 Leanne Stevens ASM is the Principal of Emergico.  Leanne is a Registered Migration Agent (MARN 1171279) and National Vice President of the Migration Institute of Australia.  She has assisted many people and families to realise their dreams of a new life in Australia.
Emergico was founded after Leanne co-ordinated a major recruitment exercise in the United Kingdom, which resulted in the relocation of around 200 skilled employees to Queensland.
With a unique combination of skills and experiences, Leanne is able to offer a strategic and value-added service to businesses and individuals alike.  Each client is treated as an individual and each service is customised to the client's individual needs.
Further, Leanne has a passion for helping people to gather the information they need in order to make an informed decision about the best possible solution for them.
Leanne's professional qualifications include:
Masters of Business Administration;
Graduate Certificate in Australian Migration Law and Practice;
Bachelor of Commerce (Management and Human Resource Management);
Advanced Diploma in Health Science (Intensive Care Paramedic Practice);
Former Registered General Nurse.
So if you or one of your family members is looking to migrate to Australia or needs some more info about an Australia visa, click here – fill out the form and get started with Emergico!