Citizens of New Zealand may have additional Australian visa opportunities available to them. There is a Special Category Visa, allowing NZ citizens to reside in Australia on a temporary but indefinite basis. There is also a dedicated Skilled Visa stream for eligible NZ citizens.
Read more details below, and get in touch with us today to discuss whether you can take advantage of these opportunities personally!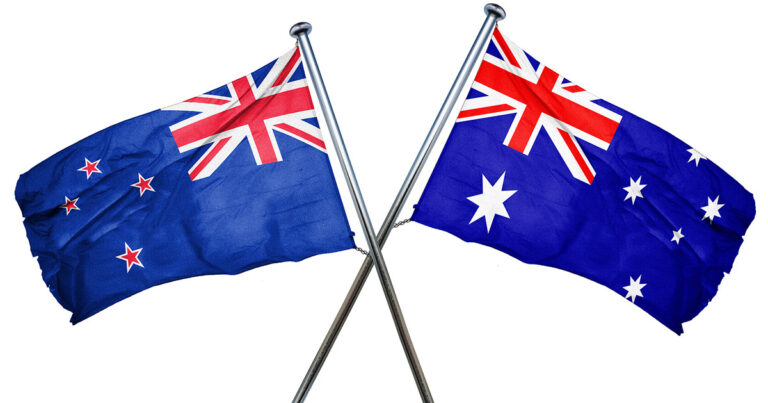 Special Category Visa (Subclass 444)
PROVIDES:  Temporary Residency
Upon arrival at an Australia border, New Zealand passport holders who are of good character are typically granted a subclass 444 (Special Category) Visa, allowing them to live and work in Australia on a temporary but indefinite basis. The Subclass 444 allows New Zealand citizens to reside, work and study in Australia. A New Zealand passport must be presented. The visa expires when the visa holder departs Australia, but although it is an ongoing visa, it is not considered permanent. Holders of the Subclass 444 have the opportunity to apply for permanent residency or citizenship, if they are eligible to do so.
Special residency rights
If you can qualify for the Subclass 444, you can enjoy indefinite temporary residency and the opportunity to apply for PR in time.
Skilled Independent (NZ Stream) (Subclass 189)
PROVIDES:  Permanent Residency 
This visa provides permanent Australian residency, including work and study rights. The New Zealand stream is not points tested. Applicants must have lived in Australia for a continuous period of 5 years immediately prior to application. There is also a requirement that your taxable income must be at or above the minimum income threshold for each of the 4 completed financial years prior to application. Applicants must hold a New Zealand Special Category visa (subclass 444).
Become a permanent resident of Australia
If you can meet the eligibility requirements for application, our team can prepare your application for permanent residency.
PROVIDES: Permanent Residency

If a New Zealand citizen entered Australia before 1st September 1994 and is currently living in Australia, the person may be eligible for a Resident Return Visa (RRV). In effect, this is a reinstatement of the permanent residency status the person was deemed to have at that point in time. Prior to the 1st September 1994, a person who set foot in Australia – even if just for a holiday – was considered to be a 'permanent resident' and therefore could be eligible for a RRV, provided they met requirements.
Re-instate your PR
If you can meet the requirements of the RRV, we could help you to achieve success
There are two pathways to Australian Citizenship for New Zealand citizens. If your arrival into Australia occured on or before 26th February 2001, you may be an 'eligible New Zealand citizen', able to apply for Australian citizenship (by conferral) directly. Otherwise, you will need to be recognised as a permanent resident of Australia first.
Become an Aussie!
If you're interested in applying for Australian Citizenship, we can help! Whether you can apply now or in the future, let's talk.