Life changing moment.  You've finally received that longed-for letter from the Department of Immigration saying   "Your Visa Has Been Granted"!!   Whoo hoo – time to celebrate!!
Unless you're already in Australia, chances are the Visa Grant Notice mentions details of a date by which you, and all applicants on your visa,  must make your first entry to Australia, in order to activate the visa.  (This is mandatory for all Permanent and Provisional Visas,  but is not found in temporary visa, such as student and TSS visas.)
This is called an Activation Date, or First Entry Date.   There's also usually a note saying that it is not possible to change the first entry date.
The date usually coincides with 12 months after the date of your Visa Medicals or Police Clearances, whichever comes first.
While it might seem a formality, the First Entry Date is highly significant for a number of reasons….
What's the purpose of the First Entry Date?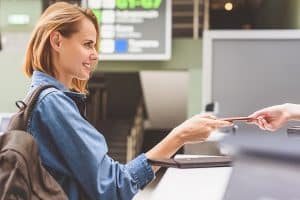 It's basically to ensure continuity between the person's reason for being granted a visa, and continued eligibility.  For example, there would be little point in someone being granted a Skilled Visa while young and in the workforce, but never actually moving to Australia until retirement – that would not meet Australia's objectives at all.
When you jump through the various visa hoops, the Department of Home Affairs takes into account information you provided with your visa application.   Medicals and police clearances have a "validity" date which is usually 12 months.   If you are granted a visa and can't enter within the validity period, the Department may require you to re-do these essential checks.     A year is a long time (around 1% of your total life if you're lucky) and lots can change in that 1% of time.    Should your health deteriorate, or you acquire some sort of criminal record, or something else significant happens, the Department wants to know about it, as it may affect their decision to allow you in!
What's important to realise, is that you are NOT a permanent or provisional resident of Australia UNTIL you activate the visa – so there is a vulnerable period of time before first entry!
Change in Circumstances before First Entry
The big problem can come when a person's circumstances change AFTER grant of the visa but BEFORE first entry.   There's a particular section of the Migration Act (Section 104) which makes it mandatory for you to notify the Department of any change in circumstances before you first enter Australia, even if the visa is already granted.  And, if the change is material, worst case scenario is that it could result in your visa being cancelled!!
This is a markedly different story from one where a person is granted a permanent residency visa, activates it and then returns home for a time.   Even if circumstances change, there is usually no requirement for notification after activation.  You've already been accepted as a permanent resident and your visa is alive.
What sort of things can change?
You marry or enter into a de facto relationship;
You, or one of your dependents, are diagnosed with a serious health condition or become incapacitated;
You, or one of your dependents, are charged with, or convicted of, an offence;
Your relationship breaks down;
You might decide not to live in the State that has sponsored you – meaning the State could withdraw their sponsorship.
There could be other situations too – these are just some examples.
What if I can't enter before the "First Entry Date"?
There are times when a person holding a visa simply can't enter before the First Entry date.  Maybe it's quite close to grant date (because medicals were frontloaded or the visa has taken a long time to process); sometimes there are other impediments, such as a child on the visa finishing a critical school year.
It's possible that a person who enters Australia for the first time AFTER the first entry date, could be stopped at the airport by Customs.   In Immigration Clearance, the visa can be cancelled on a technicality, because a condition has been breached.   That would be a disaster!!
Luckily, there may be a way around this….
In some cases the Department will grant a Letter of Facilitation, to enable the person to activate the visa after the specified date.   We've noticed lately that, with the blowout times in visa processing, where the activation date is quite close to the grant date, the Letter of Facilitation might be automatically sent to the applicant without any prompting.  In other cases it's necessary to request it.   You'll need to provide a good reason, and evidence, to support your claim that you were unable to activate the visa by the due date.  And, the time period must be "reasonable".
I'm already in Australia at the time of visa grant – do I have to go outside to activate the visa?
Generally no.  Certain visas can only be lodged offshore and granted while you are offshore, so you'd be asked to leave before decision anyway, if you applied for one of those visas.  Many of the newer visa subclasses allow you to be on or offshore at lodgment and grant; and if you're in Australia at the time of grant, you are deemed to have activated the visa already.
There is, however, still a legislated requirement under section 104 to notify the Department about a change in circumstances any time between visa lodgment and grant.  If you fail to do so, and a visa is granted anyway, it's possible that a visa cancellation can be initiated, maybe years later, when the Department checks back through your history.  Often this happens at the time of application for citizenship.
Unfortunately we've encountered more people than ever recently, who have had a visa cancelled under Section 109 of the Act – for example, when they applied for an Employer Sponsored Visa but did not stay working with the employer.
Our Tips to Prevent Problems
You've spent a fortune trying to get your visa.  Protect it at all costs!
Tip # 1
We'd usually recommend leaving medicals and police clearances until AFTER the lodgement of a visa. This will mean you have the best chance of a longer entry date when the visa is granted.  You'll need time to pack up your life and arrange your leaving party!
(Of course this depends heavily on the type of visa; and an individual's circumstances – sometimes it is advantageous to secure the medicals and police clearances upfront without lodging the visa first – take your Agent's advice on this one).
Tip # 2
Secondly, we'd recommend activating the visa as soon as you can.  If you have to delay your relocation, consider whether you can afford a quick trip across just for activation and to check the place out.
Recently a client was granted a visa, but was unfortunately diagnosed with a serious illness before activating.   This brings about a range of issues, as section 104 of the Act requires the change in circumstance to be notified.   The Department is then able to request a further medical, and if the medical revealed significant ongoing costs, the chance of visa cancellation is there.
How disastrous would it be to lose a visa after waiting for years and paying a lot of money!
Tip # 3
Be prudent in your use of Social Media, and remember that the Department of Home Affairs can search your social media accounts (no, you don't have to be friends with them – they have powerful software which bypasses that!).  Your phone and emails can also be searched by Customs at the airport.    Avoid flippant posts or comments which might be used as evidence to support a claim by the Department that your circumstances have changed.
Tip # 4
Know your obligations and rights.   Chances are you want to come to Australia because it's a safe, clean, prosperous country free of corruption.   That's why these laws are in place – to protect all Australians and people we welcome as new Australians.
As you can see, sometimes it's not all over when the visa is granted.  Contact us for assistance if you feel you might need further advice before activation.