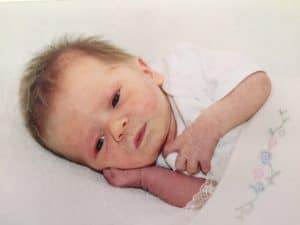 You're in Australia on a visa, and your baby is born.    Does the baby also need a visa???
This is a pretty common question and it's surprising how many people don't know the answer.     In years gone by, any child born in Australia was automatically entitled to Citizenship.   Things have changed, however, and birth rights are ancient history.     If you're holding an Australian visa it's pretty important to know what the visa situation is for your new addition, so that you don't accidentally make things complicated for yourself or the baby.
If a baby born in Australia has one or both parents who hold Australian citizenship, the baby is automatically entitled to become a citizen.  You can simply apply for an Australian passport once you have sufficient evidence, including birth certificate.
Similarly, if one or both parents are Permanent Residents of Australia, the baby is also entitled to citizenship, and in some cases will beat their own parents to the coveted Aussie passport!   This does not apply, however, to children born outside Australia in this circumstance.
When parents both hold Temporary – eg a Subclass 457 work visa, or student visa – or a Provisional – eg. a Subclass 489 Designated Area Provisional Visa – the baby is deemed by operation of law to hold the same visa as the parent at the time of birth (as long as they were born in Australia).    You don't need to apply for it.  However, you MUST notify the Department of Immigration as soon as the baby's documents are available – birth certificate and overseas passport – so that the visa can be attached to the child's passport.    There is no cost attached to this.     In the case of a Provisional Visa, which leads to a permanent residency outcome, the child can then be included in the parent's PR visa application.
If you need to travel overseas after the birth of your baby, it's vital that you make sure all is in order before you leave.    Otherwise, you might find that your child is deemed "unlawful" and unable to re-enter Australia if you have not notified the Department of their birth – a nasty shock.
In the case of Permanent Residents or Provisional Residents who are outside Australia and give birth, the situation is not so favourable.  Often, a child born offshore will have to either apply for a Child Visa (if the parents are permanent residents but not citizens); or they will need to apply for the same Provisional Visa as the parents hold (eg a 489 visa) and pay the full application charge.
If you have questions about a baby born in Australia, talk to the experts at Emergico.