What a lot of people don't realise about Australia is just how big it is – over 7.5 million square kilometers!
To give you some perspective: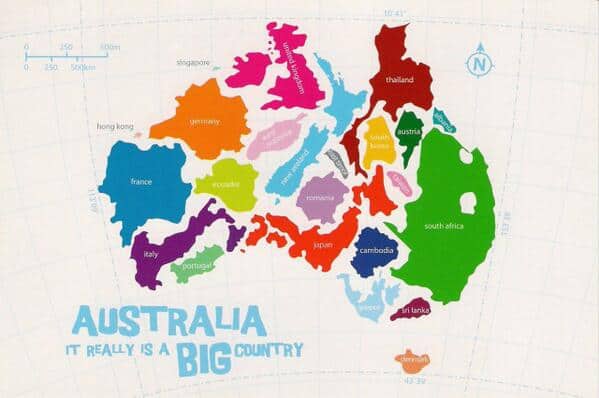 Via @Amazing_Maps 
The distance from the East coast to the west coast, across the middle of Australia is over 4000km or 2500 miles – that's certainly not a road trip you'd be doing in a day!
Incredibly, the majority of land in Australia is actually uninhabited!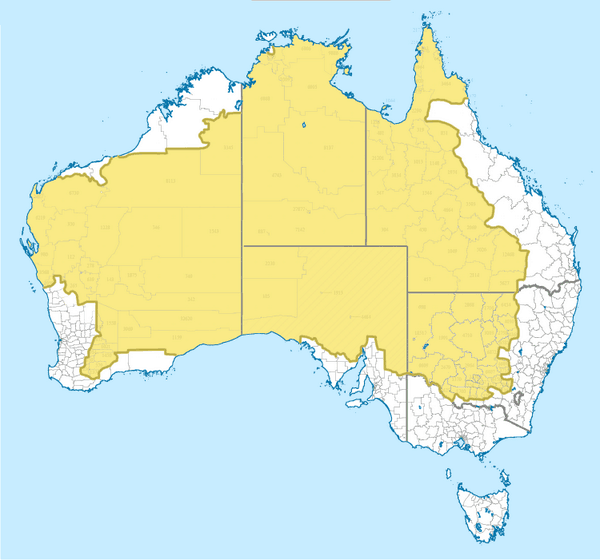 Via @Amazing_Maps
Only two percent of Australia's population of 23 million people live within the yellow area in the map above.
Luckily, there are tonnes of flights across Australia each day. Getting from Sydney to Melbourne or Brisbane will only take you about 1.5 hours while a flight from Sydney to Perth will take about 5 hours.
If you're not a big fan of flying, a week long road trip will get you across the country with time to stop at some of the amazing landmarks you will pass along the way.
Apply for your FREE Australian visa eligibility assessment to see how you can get to Australia and experience all of its 7.5 million square kilometers has to offer!