It's a new Financial Year in Australia, and traditionally the Department of Immigration and Citizenship makes a number of changes to visa rules around this time.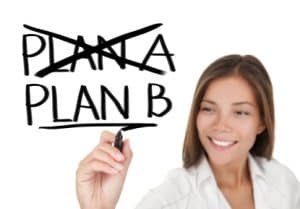 And this year they have not let us down!   Apart from the new Pricing Regime, which I wrote about last month, there are many changes, some of which are very significant if you are thinking about moving to Australia.   I've summarised three of the major changes here that will affect many people who are applying for a visa on the basis of their Skills or employment.
1.       Changes to the Skilled Occupation List (SOL)
This is a List of occupations which are available for independent skilled migration to Australia.   Each year, the list is reviewed in line with labour market trends and job availability.
Occupations which have been taken off the SOL:
Hospital Pharmacist
Retail Pharmacist
Aircraft Maintenance Engineer (Avionics)
Aircraft Maintenance Engineer (Structures)
Aircraft Maintenance Engineer (Mechanical)
New Additions to the SOL:
Registered Nurse (Paediatrics)
2.       Changes to the Consolidated Sponsored Occupation List (CSOL)
The second list shows the occupations which are available for employer or state sponsored migration.  This includes both permanent and temporary employer sponsorship.  Employer sponsors can also use an occupation which is on the Skilled Occupation list.
Occupations which have been taken OFF the CSOL:
Anatomist or Physiologist
New Additions to the CSOL:
Procurement Manager
Nutritionist
Intellectual Property Lawyer
Archaeologist
Hydrographer
Kennel Hand
Maybe a door has closed for you – or maybe a door is now open??
3.        Changes to the Temporary Work (Skilled) Visa (Subclass 457).
In recent months there has been a lot of discussion about the Subclass 457 program – which is used widely across Australia to fill job vacancies that can't be filled within Australia.   Major reforms were legislated only a couple of days before the end of June.     Here's what it means for you.
The Temporary Skilled Migration Income Threshold (TSMIT) has been increased to $53 900.  This means that a person sponsored for a temporary work visa cannot be nominated unless they are being paid market salary for their occupation, which is above $53 900.
Previously, applicants for some particular occupations were exempt from demonstrating English language ability for 457.   These exemptions have  now been removed – meaning that everyone who applies for a 457 visa must demonstrate functional English unless they are exempt in another way – such as being paid over $96 400 per annum, or having completed at least 5 years of specified study in English.
They have strengthened the requirement that business sponsors must only employ a 457 visa holder directly – and must not on-hire them to other companies.  Also, a business sponsor now must meet the costs of becoming a standard business sponsor and cannot pass these costs on to any other person.
Medical Officers in certain specialties will have additional flexibility in their employment arrangements on a 457 visa.
Standard Business Sponsors will now have to indicate how many people they wish to sponsor on a Subclass 457 visa – and their sponsorship, once approved, will be capped in terms of the number of 457 visa holders they can sponsor.
Business sponsors will need to prove that they have tried to recruit an Australian worker, before applying for a Subclass 457 visa – EXCEPT in cases of major disasters, where disaster relief or recovery is required.
Perhaps most importantly to many people currently on a 457 visa –  if a sponsored worker on 457 ceases to work for their nominating employer, they will now have 90 days in which to find another sponsor – previously they only had 28 days.  And this applies to existing 457 visa holders too.
So there you have some of the main changes.   If you're concerned,  or would like to discuss your particular case – please contact us – we'll be happy to explain.