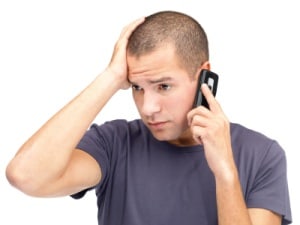 Prospective migrants are often concerned about passing the Health Requirement for their particular visa subclass.  And, if there are secondary visa applicants, the rule is "One fails – all fail".  But good news has just been released.
The Minister for Immigration and Citizenship, Chris Bowen MP, announced a fairer, more flexible and individualised approach to people wanting to migrate to Austalia who have a disability or health issue.
"The Government will now take into account all of the circumstances when assessing prospective visa applicants against the visa health requirement", Mr Bowen said.
"A 'Net Benefit' approach will allow decision makers to consider the social and economic benefits an applicant and their family bring to Australia compared to the cost of their health care.   This will mean that an individual's health costs can be offset by the benefit their family will bring to Australian society".
From July 1, 2012, it is proposed to increase the Significant Cost Threshold – the level at which an applicant's health costs are deemed to result in significant health care and costs to the Australian community – from $21 000 to $35 000.
However, Mr Bowen confirmed that people who are considered to pose a significant health risk to the community will not be granted a visa.
"Of course, the Government's priority is the protection of public health so we will continue to apply rigorous and consistent health screening procedures".
Further detail on the implementation of the proposed reforms is expected to be announced in the coming weeks.
Would you like more information on Health requirements for visas?  Contact Emergico for expert advice.