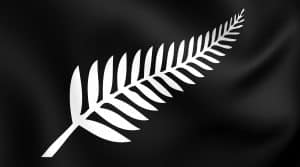 Since 2001, many New Zealand Citizens residing in Australia have felt, to put it bluntly, that they have been given the "rough end of the pineapple" when it comes to getting Australian citizenship.  The Trans Tasman Agreement in 2001, meant that New Zealand Citizens could enter Australia on a Special Category Visa (Subclass 444), allowing them to live and work here, but not obtain citizenship unless they can go through the normal process of obtaining an Australian permanent visa first.
Because they have to meet the requirements for an employer sponsored, skilled, or family visa, many who cannot do this are simply stuck on the 444 visa indefinitely.
Today, an announcement by the Australian Government, has handed a olive branch to NZ citizens who have lived here during the last 5 years.   From July 2017, a new Skilled Visa will be available to allow them to obtain permanent residency, subject to meeting certain requirements including:
Resident in Australia for 5 years before the date of announcement;
In Australia on the day of announcement;
Earning above the TSMIT (currenlty $53 900) for each of those 5 years; with limited exemptions for vulnerable people;
Mandatory health and character checks.
The Government estimates that around 60 000 – 70 000 people may be eligible for the visa, which still carries the usual skilled visa application charge of $3600 for primary applicant, $1800 for secondary applicant and $900 for dependents under 18.
I am certain that this announcement will spark interest from a lot of people – as there are many New Zealanders who "call Australia home" and now will eventually be able to apply for the passport to prove it!
We'll keep you updated as information comes to hand.   In the meantime today's announcement on the DIBP website can be found here.
http://www.border.gov.au/Visasupport/Pages/an-additional-pathway.aspx