Let's talk about a little-known, but very useful visa for Australia, which is becoming increasingly popular now that employer sponsorship has become more difficult.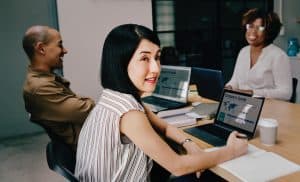 A temporary Training Visa is available for people who are sponsored by an organisation in Australia, and wish to work for a period of time to enhance their skills; to meet requirements of occupational registration, or to undertake a structured workplace practicum while enrolled in studies outside Australia.  The visa would mainly be used for the benefit of the visa applicant, who wishes to gain experience.
The process is similar to the TSS Visa application process – sponsorship approval of the sponsoring organisation; followed by nomination, followed by a visa application.   A Training Plan also needs to be presented, which outlines the skills and competencies which will be gained by the visa holder while in the workplace.   During the traineeship, the skills and competencies would be assessed and checked by the workplace supervisor.
It's a great way to spend time in Australia, gain valuable skills and enhance your employability elsewhere!
Why is the Training Visa becoming more popular?
Prior to March 2018, a person with no work experience, but with appropriate qualifications, could have been employed as a skilled worker on a 457 visa.  
Since the new TSS visa replaced the old 457, the Government has tightened legislation and it has become more difficult to employ a skilled worker.  People must have at least 2 years of post qualification work experience, within the last 5 years, to demonstrate that they are sufficiently "skilled" to be nominated for a TSS visa.   Further, a new Training contribution, called the "Skilling Australians Fund" Levy, adds several thousand dollars to an employer nomination.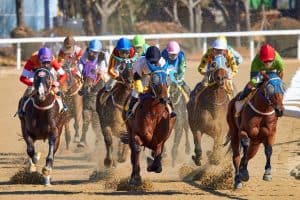 A person who has recently graduated from a course of study, either in Australia or overseas, may benefit from the opportunity to work in an intern type role, to gain valuable workplace experience which will help them to become established in their career.  Or, a more experienced worker may seek to obtain a Training Visa in order to gain new skills within their occupation in a different environment.
Australian university graduates may be eligible for a Post Study Work Visa which allows them to gain work experience, but this is not available to people in all occupations.  Here, the Training Visa might come in handy.
For a TSS visa, the sponsored worker must be paid above the skilled migration income threshold which is currently $53 900, whereas a person may be paid an award rate appropriate to their skill set while on a Trainee Visa.  Or, in some cases, such as a work placement which is part of an overseas university course, there is no payment at all, and the visa applicant must show they have the means to support themselves while in Australia on that visa.
Limitations on the Training Visa
The visa does not have a pathway to permanent residency, in itself.   Further, you must show that you are a "genuine temporary entrant" and have reasons to return home after the traineeship is complete.
You must have an occupation which is listed for the particular visa.  It's a slightly different list from the MLTSSL and STSOL, but contains many of the same occupations.  And, for the "enhance skills" stream, you must have recently worked in that occupation for at least 12 months in the last 24,  to ensure that you are building upon skills already gained.  This could be met, for example,  through part time work done in your nominated occupation while on a student visa in Australia.
The Training Visa is not a "Work" visa, where a worker would fill a position which otherwise would be taken by a local person.  For example, it would be completely inappropriate for a mechanical workshop to try to employ a skilled person with 10 years of experience as a Motor Mechanic, on a Trainee visa, just so they can pay the person a lower wage.  This would be seen as an attempt to circumvent the restrictions of the TSS visa,  and to undercut the local labour market.   This is why strong checks and balances are in place, at the Sponsorship and Nomination stage.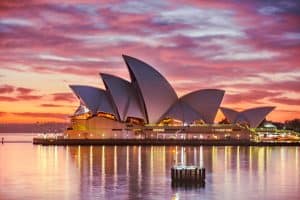 But, it's definitely worth considering this Visa if you are fairly new to your career, and you would like to live for up to two years in Australia, to build on your skills in one of the world's most liveable and beautiful countries.
Contact Emergico to discuss whether you might be eligible for a Training Visa.