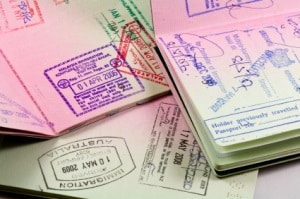 The Minister for Immigration, the Hon Brendan O'Connor MP, has flagged changes to the Temporary Work (Skilled) Visa program.   Commonly known as the "Subclass 457", this very popular visa program allows Australian employers to quickly employ skilled overseas workers who have an occupation which is in demand.   The program has worked very well over many years and has contributed greatly to the Australian business sector, where local labour cannot effectively be sourced to fill skilled vacancies.
There is, however, a perception that some employers are "rorting" the system and using these visas inappropriately, and at the expense of local workers.   The Government has responded by announcing that legislative changes will be made as follows:
Employers must demonstrate that they are not nominating positions where a genuine shortage of local labour does not exist.
The English language requirements for certain positions have been raised.
The enforceability of existing training requirements for businesses that use the program will be strengthened.
The market salary exemption will rise from $180,000 to $250,000
On-hire arrangements of 457 Visa workers will be restricted
Compliance and enforcement powers will be beefed up to stop employers who have routinely abused the 457 system
Stakeholders will be consulted to ensure market rate provisions more effectively protect local employment
The Department of Immigration is stressing that employers and visa holders who are genuinely using the Subclass 457 program as intended, will not be adversely affected by the changes.     These changes are designed to prevent many known abuses that are currently possible under legislation, but not consistent with the intention of the Subclass 457 program.
Most of the changes are expected to be introduced into legislation from July 1, 2013.   As a leading migration agent here in Brisbane we would be delighted to assist you with any questions regarding the 457 visa.
Contact us for more details.