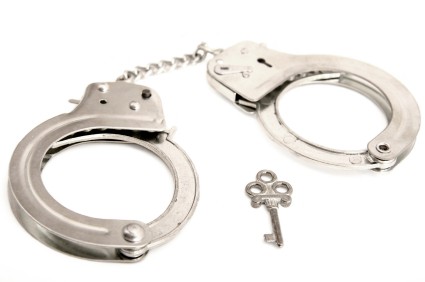 Recent changes to the Migration Act 1958 have led to the introduction of mandatory cancellation provisions on character grounds.   This has enabled the Minister for Immigration Peter Dutton, to take decisive action against non- Australian citizens convicted of criminal activity while in our country.
In the last two months, 180 visas have been cancelled under section 501, the Character provision, after convictions for serious offences including rape, murder, assault and drug offences.
While people whose visas have been cancelled under the new legislative provisions may have appeal rights in court, they are not free to be in the community while awaiting an appeal.  One hundred and one of the cancelled visa holders are in jail; another 80 are in immigration detention and seven have already been deported from Australia.
It's another indicator of the seriousness with which Australia takes criminal activity in the current world environment.  The Minister makes no apology for taking a hard line, and preserving the integrity of Australia's borders.
Visa cancellation is a serious matter, no matter what the circumstances.
You don't need to have a criminal conviction to be at risk of your visa being cancelled.    There may be a number of other grounds for cancellation,  including non-compliance with visa conditions, working without a permit, and not progressing with studies on a student visa.    While general cancellation provisions are not as harsh as the Character provisions, there is still a price to be paid.   If your visa is cancelled, you could be subject to a re-entry ban into Australia, of between 3 and 10 years.
If you're in Australia, the Department must send you a letter if they are considering whether to cancel your visa.  Known as a "NOICC", the letter indicates the alleged breach and reasons for considering cancellation, and invites you to provide a response.  In due course, the response would be considered and a decision made.
Should your visa be cancelled, the effect is instantaneous and you are suddenly unlawful.   You must immediately leave Australia, or apply for a Bridging Visa E, a compliance visa to allow you to remain while awaiting further action.    For example, you might have appeal rights to challenge the cancellation, in which case the Migration Review Tribunal (or in the case of character cancellations under section 501, the Administrative Appeals Tribunal) would hear the case.
If you're offshore and the Department becomes aware that there are grounds to cancel your visa, they do not have to notify you.   Cancellation can occur summarily, without notice, and without appeal rights – meaning that if you try to re-enter the country, you would be stopped at the airport as you would not have a visa for travel.
A good way to avoid visa cancellation is to make sure that you are completely familiar with your visa, and the conditions that come with it.   If you don't breach a visa condition and you remain of good character, there is little to fear.
Have you, or someone you know, received a NOICC?    Time is of the essence, as it's an important letter and there is a limited window of time to respond.  The  expert migration agents at Emergico Migration can advise you of the best way to deal with your situation.  Contact us now.