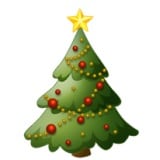 Lodged a visa application in Australia recently?   Planning to return overseas for Christmas?   Make sure you check that you can exit and re-enter Australia without problems!
When you lodge an onshore Visa, you are normally granted a Bridging Visa.  In most cases this is a Bridging Visa A, which comes into effect after your current visa ceases.    It's important to know that you CANNOT travel outside Australia on a BVA.   When you leave the country, the BVA will lapse – meaning you could have trouble at an airport when you travel back to Oz!
One way to avoid problems is to get a Bridging Visa B before you travel.  It's quite a simple process but does require an application and a (relatively) small lodgement fee.
If your BVA is not yet in effect because you are still on your existing visa – here's another trap for the unwary.  The BVA will lapse when you leave Australia, regardless of whether it is in effect.   Let's take a look at what could happen in a common scenario.
Let's say you are on a 457 which expires in February 214.  You have lodged a PR application, and you were granted a BVA which will take effect in February when the 457 expires.   You want to travel over Christmas – and you know that you can leave and re-enter on your 457 – so no need to worry about the BVB.   Right?  WRONG!  Because when you re-enter on the 457, you will no longer have a BVA.  When your 457 visa expires in February, unless you do something you will become unlawful and you probably won't even know it – because no one will let you know that the BVA is not there any more.   If you're unlawful – that could affect the chance of success of the visa application you have lodged.  Not to mention the other problems and consequences that can result from being unlawful.
It can be easily fixed if you know how.   It's the little things like this that we are always conscious of, for our clients.    When you engage us to help you with your visa, we have you on our radar right up till grant – we don't stop when the form is filled in.   It's as simple as that.