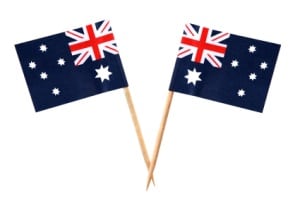 January 26 is Australia Day – the anniversary of the arrival of the First Fleet in 1788.  It's a national public holiday; and Citizenship ceremonies will be held in 125 different locations around the country.  As a migration agent team we love Australia Day!
Being Summer in Oz, it's customary to have a Barbecue on Australia Day – and Lamb is the meat of choice!    There's lots of concerts, festivals, outdoor activities and fireworks!
Whatever you choose, it's a glorious day to celebrate the great nation we live in!