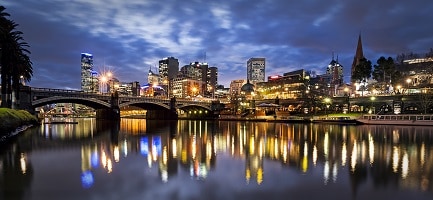 It looks like Australia's getting taller!
The Victorian government have approved construction for a new skyscraper in Melbourne's Southbank, a move that will see the city become the new home for Australia's tallest building.
That title currently belongs to the Q1 skyscraper in Surfers Paradise, Queensland, standing at 322.5 metres high. Melbourne's proposed new six-star hotel and apartment complex will snatch the crown by a cheeky half meter, measuring in at a full 323 metres.
Premier Daniel Andrews said: "This is by far and away, at $1.75 billion in construction, the biggest development the city has ever seen, perhaps the biggest the nation has ever seen."
The project is expected to bring more jobs to Melbourne, meaning engineers, construction workers and those in hospitality will be in demand as the project takes shape.
There's never been a better time to consider a move to Australia!   Emergico Migration are experts in securing the Australian visa you'd need to make the move.
Contact us today, and if you're eligible to apply, we'll give you a free, no-obligation consultation so you know your options.