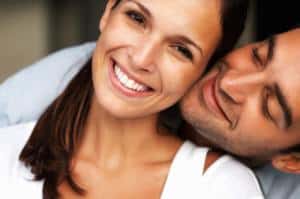 If you've spoken with us in the last couple of years about a Partner Visa, we would have mentioned that the Government plans to overhaul the Partner Visa legislation.
A Bill was introduced to parliament last year; but has taken a back seat to other priorities lately.
The Bill, entitled "Migration Amendment (Family Violence and Other Measures) Bill 2016" is on the agenda for Government Business.  It will be debated in the Senate on Wednesday the 19th September 2018.
What does the Bill involve?
Among other reforms, the Bill seeks to increase the obligations on partner visa family sponsors, and make sure that certain information is shared between the visa applicant and the sponsor.    Specifically, this relates to criminal history.   The intention is to protect an applicant against a sponsor who may have violent offences or paedophilia charges on their record.
Sometimes, a sponsor might hide a previous criminal history, which may put the applicant in a dangerous or vulnerable situation.  When a sponsor obtains a police clearance, adverse information on the police clearance must be shared with the visa applicant.
Even though this Bill has not yet passed parliament,  police clearances for sponsors have been required for over a year now.
A delay may be incurred before a Visa can be lodged.
Although the need for a sponsor to pass a character test might not concern most partner visa applicants and sponsors, there is one impact of the Bill which, if passed, will definitely affect future applicants.
That is, the requirement to be "approved" as a Family Sponsor; will be an UPFRONT requirement; before a partner visa can be lodged.    Currently, a partner visa is lodged and then the family sponsorship is lodged after payment for the partner visa.
Many people lodge Partner visas while they are onshore; and often shortly before expiry of their existing visa – which might be a tourist, working holiday or student visa.    Given the new requirement for a sponsorship to be lodged and approved BEFORE a partner visa can be lodged, there's a risk that any delay in processing by the Department could render an applicant unable to lodge a partner visa prior to expiry of their current visa.
Applicants might be forced to lodge an Offshore Partner Visa
This would force the applicant to either apply for another onshore visa, or go offshore to lodge a partner visa.    An offshore partner visa does not give the applicant any entitlement to a Bridging Visa, which would allow them to remain here in Australia, while the partner visa is processing.  Couples could be forced to separate while waiting up to 20 months for a decision.
Potential Future Changes
The Department has previously signalled future changes to the Partner Visa, including the splitting of the partner visa into two distinct visas – a Provisional Visa for up to 3 years; followed by a Permanent visa.      While it might seem that this is the current arrangement anyway, it's quite different.  Currently, the Partner visa is a combined provisional and permanent visa; where the provisional visa does not expire, and is only inactivated through grant or refusal of the permanent visa.   Now, the Provisional visa is free, but there is a $7155 visa application charge for the Permanent visa, paid at the time of lodging both applications.
In future, if the proposed changes occur, there would be a Provisional visa with a distinct expiry date, and a visa application charge.   Upon meeting certain criteria, the applicant would then apply for a Permanent visa, with another visa application charge.
What should you do?
With a major change such as this one, we would recommend trying to lodge an application before the change comes in.
If you have a clear plan and an intention to apply for a partner visa, particularly an onshore visa, seek professional advice about whether it's right for you to lodge your application as soon as possible, given your particular circumstances.
If you've been thinking about a Partner visa, please contact us to discuss your case.