Picture this.   You're on a 457 visa.  You're approaching 2 years work with your employer.  Just as you're about to raise the subject of permanent residency, your boss tells you that the business has been sold.   BOOM!  Even though you might still remain in the same position, with the new owner taking on your sponsorship,  suddenly – THROUGH NO FAULT OF YOUR OWN – you're not eligible for the PR anymore – because the law says that you must be sponsored for PR by the SAME business that you've worked for on a 457.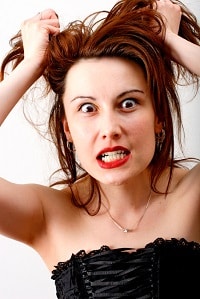 It might sound like a fairy story, but it happens to lots of people!!   And the ones I meet all feel the same way as the lady in the picture.
Great News Just Announced!
DIBP has just announced a change in policy.  If a sponsoring business changes ownership, so long as the sponsored worker is still working in the same position for the same business, they will still be eligible to apply for PR under the Temporary Residence Transition Stream after 2 years.
Of course there is always fine print and people's circumstances are individual, so if you think you are in this situation, it pays to get some professional migration advice before mortgaging your house and selling your firstborn to pay for the visa application charges.
Does this affect YOU or someone you know?    Call us for an obligation free chat.   But be quick.  We're expecting the phones to ring out over this one.