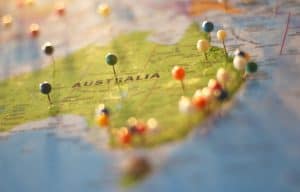 Good news for anyone who is anxiously watching Australia's visa antics, and wondering when the situation will improve – or will it get worse?
Our Skilled Migration Program aims to attract highly skilled and educated people who have an occupation which is identified as being in-demand, and in short supply,  in Australia.
Lots of people have embarked on Skilled Migration in the last 2 years, and while many are now happily resident in Australia, others are stuck in the system; perhaps having completed skills assessments, but waiting for that elusive occupation list to open up before they can pursue an option.
As migration agents we also watch the figures closely.  Never, since the beginning of Skill Select on 2012, have we seen such a drop in invitations and a reduction on visas on offer, as we have in the last 12 months.
The great news is…..
Invitations are Back!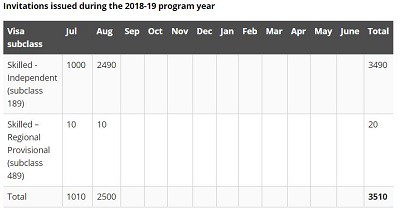 Since July 2018, we've seen a major and dramatic increase in the number of invitations on offer; and a release of invitations to people on lower point scores than required for most of 2018 so far.
This means WAY more opportunities for skilled migrants, whose occupation remains on the lists.   Even though minimum points are slightly higher now, at 65 minimum, we are seeing plenty of people who can meet the criteria. 
What happened with Skill Select in the last year?  
Throughout 2017-18, we can see that for the first half of the financial year, the usual monthly invitations were somewhere between 2000-3000.   The best month for invitations was September, where 3500 people received a Subclass 189 invitation, and 93 people were invited for the 489 Family Sponsored Visa.
From December 2017, however, there was clearly an agenda by the Government to reduce numbers, and we saw a total of only 610 invitations each month from December to June.  That's a reduction of about 75%!
Consequently the total number of 189 and 489 (family) invitations for the year was reduced to 16,296 – about half what it was previously.

Although we don't know the entire numbers of state invitations for the 2017-18 year, we do know that in June 2018 a total of 1566 state nomination invitations were issued by all of the States.   Assuming that is average; there would be around 18,800 state invitations per year.
That's only 35,000 invitations in a year!
Given that the Government puts a "cap" of 190,000 migrant places a year; and that the majority of visas are taken up by the skilled stream, this seems hardly enough to meet demand.  We know that not everyone who receives an invitation through Skill Select will accept the offer to apply for a visa – some people have already lodged a 190 by the time they are invited for 189; others don't proceed for financial or family reasons.       Even if 70% of invitees apply for a visa, that's only 25,000 visas – assuming simplistically that they are all granted.
Where will the rest of the migrants come from??     Mainly, permanent residents will come from skilled migration, employer sponsored visas, business visas, partner and family visas, and the humanitarian program.   Given that employer sponsored visas have become more difficult lately, it's hard to envisage that the cap will be reached  in 2019.    We noticed an under-filling of the program in 2018 by 28,000 places, which is highly significant.
Our analysis of the current situation
The "invitation" part of the process is upstream – meaning quite a long time before an outcome – ie. a visa grant.    If the government wants to reduce visa grants; the first step in the process is going to be to reduce the number of invitations.
Similarly, when there is an anticipated need for higher numbers in 8-12 months time, the first step would be to make the invitations more available by increasing the numbers on issue.
You'll notice the Government gives no explanation or apology for cutting back numbers.   It's their prerogative – and duty – to shape the skilled migration program to meet the needs – present and forecast – of Australia.  Decisions are made in concert with state government and industry groups, and take into account projections for growth, infrastructure,and major projects ahead.
We believe the release of more invitations signals that the Government has determined that,  after a period of austerity,  it's time to loosen the constraints.
The sudden increase in invitations may foreshadow a need to have a lot more Skilled Migrants in the country in 12 months time.
Don't Give Up on your Dream!  Now is the time to put that plan into action!
That's why, if you're eligible for Australian skilled migration and thinking about it, now is the time to act!
Complete our Free Assessment so that our expert Migration Agents can assess your eligibility and let you know of the steps to take!