Some people are in for a shock!
Major changes to visa lodgement charges from July 1.
Want more information about how this will affect you?  Expert migration agents at Emergico can help.
There's more than a few nervous moments in store for people who are going to lodge visa applications after July 1, 2013.     Some people will now have to pay double or triple the visa lodgement charge compared with what they would have to pay under the current regime.
The proposed DIAC changes, announced late last week, follow a lengthy review of immigration pricing, several years in the making, which has resulted in a completely new model of charging for visa applications.  No longer will families be able to enter Australia on a flat visa application charge.   Additional family members will cost more, and there's also an extra charge for temporary visa applicants who have lodged more than one temporary visa onshore.
Additional Applicant Charge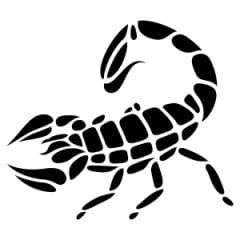 The main sting in the tail is the Additional Applicant Charge.   Until June 30, regardless of whether you are an individual or a family of 8, you can lodge an application for many of the mainstream visas and pay only one lodgement charge which applies to the application.  From July 1, DIAC will be charging a Base Application Charge for the primary applicant; then an Additional Applicant Charge for each person mentioned on the visa.    While these charges vary a little, for most permanent visas it's 50% of the Base Application Charge for secondary applicants over 18; and 25% of the Base Application Charge for secondary applicants under 18.
So, to illustrate, John and Jane Doe have 2 children – Rex and Martha.  They are applying for General Skilled Migration – Subclass 189 – under John's occupation of Naval Architect.   The new lodgement charge will be ($3060 – base application charge + $1530 – for Jane + $765 – for Rex + $765 – for Martha ) – total $6120.
Subsequent Temporary Application Charge.
Don't feel left out if you are single.   There's something for you too.   There's an additional charge of $700 for each person in an application; which applies when you lodge an application for a second temporary visa while you are in Australia.   It doesn't apply to the first temporary visa application lodged in Australia – only the second.    (And it doesn't apply to permanent visas either).
For example – Celtic Celty applies for a Working Holiday Visa from Ireland.  He enters Australia; then after 12 months and the requisite joyous fruit picking experience, he applies for a second Working Holiday Visa while he is in Australia.    During his second working holiday visa, he finds an employer who has been looking forever to find a suitably qualified "Watch and Clock Maker".   The employer wishes to sponsor him for a Subclass 457 visa.   (Oh…did I mention the visa application charge for 457 is going up from $455 to $900??)
Celtic has to pay the Subsequent Temporary Application Charge of $700 for the 457 visa, because it is the second temporary visa that he's applied for in Australia.
The charge to lodge his 457 visa application is $1600.   ($900 + $700).       If he'd lodged before July 1, 2013, the lodgement charge would have been $455!  Doh!
Actually, Celtic is pretty happy he is single.  If he had a wife to add to the 457 visa, and supposing she had also been on the same Working Holiday pathway as Celtic, the 457 visa would cost the couple a whopping $3200 in lodgement fees alone!!!
Lots of people have two working holiday visas, then apply for 457.    This one is also going to catch out students who re-apply for repeated student visas during their course of study.
Penalties for Paper Lodgement
If an electronic mode of lodgement is available to a visa applicant, but they choose to apply instead using a paper based application, in some cases a charge of $80 will be added.
What does this mean to you?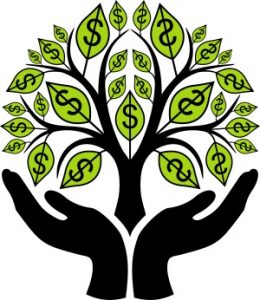 Some people will be unaffected.  The proposed Pricing Model has left base application charges unchanged for many visas – not surprising really, as there were significant increases in charges for many visas in July 2012 and January 2013.  Single people applying for certain visas won't notice any difference.
But for repeat temporary visa applicants and families, the cost increases may be significant.
Now, more than ever, it's so important to get professional advice BEFORE you go down a visa pathway.  DIAC charges are not usually refundable if you have to withdraw an application, or if an application is refused.   Until now, the fees of many migration agents have appeared expensive to some clients, who look at the whole thing and decide they can save about 50% of the cost of a visa by doing it themselves.   The proposed fee increases will make professional fees of Migration Agents pale into insignificance compared with the visa lodgement charge for many people.     Would you be prepared to risk an application yourself if a refusal was going to result in your losing $6000 rather than $3000 – and then another $6000 to re-lodge?
For expert help, contact Emergico today.   There's still time to lodge some visas before July 1!!!  And even if you can't make that deadline, it's important to know where you stand.