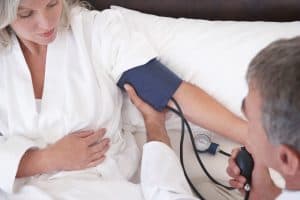 Today, the much anticipated Western Australian State Sponsorship List for 2017 was released.   It follows the election of a new Labour Government, a few months ago.
The WASMOL (WA Skilled Migration Occupation List) – the selected occupations for which the State will offer to provide 5 or 10 points to potential migrants if they settle in the State – has been slashed from 178 occupations down to 18.   And all of the retained occupations are either medical, nursing or healthcare in nature.
Of these occupations, only 10 will be offered for the Subclass 190 (Permanent) visa; while the remainder will be available for the more restrictive Provisional Visa 489, which requires the visa holder to be a temporary resident before fulfilling 2 years with the sponsoring state, upon which they can apply for residency.    And, a job offer of 12 months must be shown, in order to be eligible.
A Sign of Things to Come?
It could be assumed that the drastic reduction in occupations indicates there is simply no shortage of skills in Western Australia, other than in healthcare professions.
The release has met with the approval of many Australians who feel that migrant workers have been taking jobs that should have been offered to local workers.   Comment has yet to be made by businesses and chambers of commerce.
A political move?   Maybe.
Either way, it's a blow to people who have started, or are contemplating, a move to the State without a job in hand. .
That's not to say that employers can't still sponsor workers through temporary or permanent visa pathways.   And people who obtain a Subclass 189 Visa, are at liberty to settle anywhere in Australia.
Is it time to re-consider your options for Australian State Sponsorship?   Contact us at Emergico and we can help guide you through the changes.