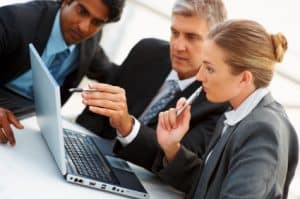 Last week I wrote about new legislation which came into effect on the 30th November 2015, which makes it a criminal offence to procure a benefit from a visa sponsorship.
Shortly after the legislation went through, new immigration policy was introduced, which has the potential to make it very difficult for people to sponsor either themselves, or their family members, for a work related visa.
Since the 1st of December, Immigration Case officers have been directed to examine employer sponsored nominations carefully to assess whether, in their opinion, a job or position has been created in order to "secure a migration outcome" for the nominee and/or any of their family members.
Factors which they believe might suggest that the position has been created for the purpose of facilitating the entry or stay of the nominee as the primary objective of the application are:
The nominee is a relative or personal associate of an officer of the sponsoring business;
The nominee is a director or owner of the sponsoring business;
The nominee is currently in Australia as the holder of a Working Holiday (Subclass 417) visa;
The salary level is inconsistent with other workers in the occupation (for example, if the nominated salary is significantly lower than industry standards for the nominated occupation);
The business has indicated on the application form that they have received a payment from the nominee for lodging the nomination;
The nominee has indicated on their visa application form that they have made a payment (or entered into an arrangement to make a payment) to the proposed employer for nominating them.
This new policy directive may particularly affect people who set up an Australian business and then lodge a nomination for themselves or family members to become sponsored for a visa.   The so-called "Self Sponsorship" has, in the past, been an effective way to secure a visa, for eligible people with genuine business intent.     Now, with the new policy, the chance of a refusal of the nomination is higher, if any of the above risk factors are found in the application.
It is important to note that this is a policy change, not a legislative change.   An application would not necessarily be refused just because it has one of the above risk factors. The onus is on the case officer to make an assessment of the overall genuineness of the position, which takes into account a range of existing factors, including these ones.
However, based on the new policy, we are advising clients that a self sponsored 457, or a 457 visa in which a family member is the sponsored applicant, carries significantly higher risk of refusal than before.
The new policy will be applied by case officers who are assessing nomination applications which have been lodged, but not yet decided.
 Confused?  Worried?   Contact the experts at Emergico Migration to discuss your situation!