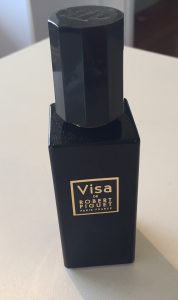 Most of our clients find us because they want to call Australia home.  And they are often surprised at how hard it is to get an Australian visa.
It can sometimes help, then, to look at things from another perspective in order to understand the environment.    Australia is a large land mass with a small population which has an incredible climate and a very high standard of living.
As the country becomes more popular, we've heard successive Prime Ministers issue decrees such as   "We will decide who comes to Australia, when, and for what purpose".  Most recently,  Home Affairs Minister Peter Dutton, when asked why migration numbers in 2018 were so low, said:
"….we…. worked through very closely looking at each applicant, making sure that people who are coming to our country are coming here to benefit our country and we shouldn't apologise for that."
In other words – when Australia puts a visa on the table for offer, it's for Australia's benefit, not yours.
If you are striving to get to Australia, most likely you're thinking about things from your perspective.  Important issues such as –  when is the optimal time for me to move; I don't want to interrupt the kid's schooling, will I get access to medicare and free schooling, will I be able to live near my family in Perth….  – etc.
When we start to rationalise the current raft of visa changes, and think about them from Australia's perspective, it can help to clarify things.   You'll realise it's not about you – it's about the benefit to Australia.  Here's a table which analyses the most common visas, and articulates what Australia gets out of the relationship with you.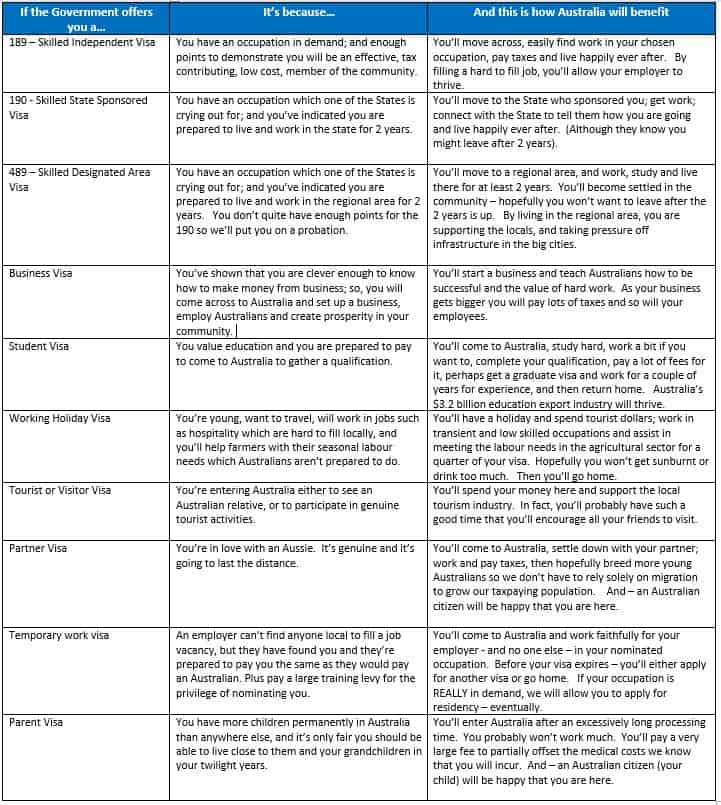 When you hear of things getting tougher, it's NOT your migration agent being difficult.  That person wants more than anything in the world for you to get a visa!    But they are experienced,  worldly and very wary of the current processing and political environment, which is disruptive to say the least.  And, no credible migration agent wants to offer you a definite outcome when it might not eventuate.
So, if we're circumspect about your options – it's for a good reason.  If there's a light at the end of any tunnel for you  – take it now as it might not always be there!
Click here for a free analysis of your options!