Monitoring, compliance and cancellations are on the rise, just as visas are becoming "simpler" and "streamlined".
Each January, we review the profile of our workload, and the type of inquiries that we receive daily in our migration practice, so we can plan the next twelve months.  
This year, there are two clear trends that stand out from the rest.  We expect our Migration Agents will be spending much of their time this year on these issues.  
If everyone plays nicely in the Visa Sandpit, and does everything by the book, you might not need us.   But, going by the number of people who think "it'll be right" and "it won't happen to me", we're not planning to go anywhere soon!
#1 - Employer Compliance and Sponsor Monitoring
We're seeing a large increase in Sponsor Monitoring activities, and employer sanctions, when an employer does the wrong thing or simply omits to do the right thing.
If you're an employer who employs people that are not Australian citizens or permanent residents, you must fully understand their visa conditions, so that you don't risk acting illegally – regardless of whether your employees are sponsored or hold another visa.  If you're an approved Sponsor, you must also understand your Sponsor Obligations.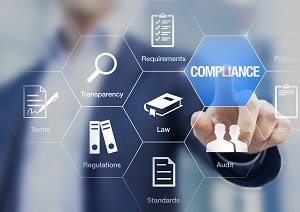 In July 2018, the Government introduced an initiative called "Single Touch Payroll".   This is a method by which the Australian Taxation Office can gather real time data on all employees, rather than waiting until a PAYG summary is issued at the end of a financial year.    The sort of data collected includes salary and superannuation payments – and the data is provided at the point of payment – usually every month or fortnight.
The idea of Single Touch Payroll is that data can be shared with other government departments – in particular, the Department of Home Affairs, in order to identify visa restrictions and compliance with any conditions.   Law has recently passed the Parliament to allow free data matching between the departments.  This means that identification of visa non-compliances are being identified much more quickly than before.
What might Data Matching reveal?  Below are some examples. 

The number of sponsor monitoring cases that we are now managing on behalf of employers, has increased by 300% since last year.    Historically, sponsor monitoring is triggered by a dob-in or complaint, but we believe now that many sponsor monitoring processes are being triggered by irregularities in data matching.
Penalties are high for employers who are caught employing someone in breach of visa conditions, so please be aware of the increased focus on compliance.
#2 - Unexpected Visa Cancellations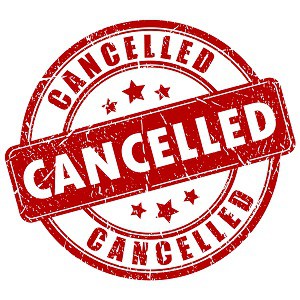 When a Permanent Residence visa is granted, every visa applicant heaves a huge sigh of relief.  "It's here!  PR Visa, no conditions!    They can't touch me now!!"
Roll forward the clock to Citizenship application time… we're now seeing a higher than average number of people who check their emails and, instead of receiving an invitation to sit their Citizenship test; are opening a very unwelcome "Natural Justice Letter",  advising that cancellation of their Permanent Visa is being considered. 
There is a backlog of around 240,000 Citizenship applications awaiting processing, and processing times are blowing out to almost 2 years.    One reason is that the Department is now checking on the compliance of visa holders before they will grant citizenship.  
There are several parts of the Migration Act which allow any visa to be cancelled.   Although permanent residency visa holders rarely have "conditions" listed on their visa, there are Act-based ways that these visas can be cancelled, too, sometimes many years after grant.
Here are some of the various Act based Cancellation Provisions, and examples of how they could work.
Section 116
Cancellation may occur in response to a breach of a visa condition.  Say for example you have a condition on your visa that states you must not work.  If you are found working in Australia, there are grounds for cancellation under section 116.
People holding a Subclass 489 – Skilled Designated Area Visa – have a condition that requires them to only live, work and study in a designated postcode.    Failure to comply with this condition can lead to two major problems.  Firstly – their ability to obtain Permanent Residency under Subclass 887, is in doubt – as they must show "substantial compliance" with all visa conditions.   But as a double whammy, their 489 visa could also face cancellation if the Department becomes aware of a breach.  
Section 109
A visa can be cancelled if incorrect information was provided, OR relevant information was not provided.  Let's say you're on a 457 visa and apply for permanent residency through the Transition Stream.  Shortly before permanent visa grant, your employer terminated your employment, however you did not notify the Department.    The circumstances prescribed for the visa grant did not exist at the time of grant, so the visa may be cancelled – even years after the grant.  
Although this sort of scenario used to be fairly rare, it is becoming much more common now, given the unavoidably long processing times for the 186 and 187 visas.    And, we're seeing more and more cancellations as data matching reveals the lack of employment evidence at the time of visa grant.
How about the scenario where you receive state sponsorship from a State, but decide to enter Australia and  live in another State?  There may be grounds for cancellation of the state sponsorship and visa, if they can allege there was a change in circumstances which was not correctly notified.  It won't always happen, but in some cases it might.  Remember data matching and tax records?  The Department knows everywhere you have lived!   
Section 137Q 
If you hold a visa under the Regional Sponsored Migration Scheme (Subclass 187), there's an obligation to remain with your nominating employer for 2 years.    Although it's not listed as a visa condition, there is a separate cancellation provision under Section 137Q, which can be used.  Subclass 187 cancellation used to be rare, and the Department appeared quite forgiving where employment ceased within 2 years and the visa holder had made a genuine effort to commence and continue work.    But the latest trend appears to be a bigger focus on 187 visa holders.
Section 501
Character is another increasingly common reason for visa cancellation.   To obtain, and hold, an Australian visa, you must be of good character, as evidenced by police clearances.   Character based cancellation has particularly affected many New Zealand citizens with criminal records who were living in Australia on Special Category Visas (Subclass 444) under the Trans Tasman Agreement.    But it can equally affect any visa, even a permanent one.  If you are convicted of a serious offence while holding any sort of visa, there is a possibility of visa cancellation under Section 501.
More Resources are going into Compliance
The Department of Home Affairs has been very open about its agenda to simplify visa applications and put a much greater focus on compliance and cancellation.     
If visa application and processing is simplified, it means less government resources are taken up with routine visas.  Instead, clients will pay handsomely for a visa; and if it's granted, the onus is always fairly and squarely on the visa applicant to be 100% honest when making an application, and 100% compliant while holding a visa.  
Government resources are being redirected into identifying fraud, managing compliance and protecting our borders.   Meaning, a bigger focus on what you're doing.   And – you're funding it with your Visa Application Charge!
While it might sound easy to comply with everything, going by the number of inquiries we take from people who really don't comprehend their visa conditions, nor accept the consequences for breaching a condition or undertaking they made when lodging their visa, we don't envisage any decline in our business anytime soon!
Contact Emergico for help with any compliance or cancellation matters, or for assistance with understanding your visa condition.   Don't wait until it's too late!
It's just not worth the risk!!