A popular way to migrate to Oz is through the Partner stream.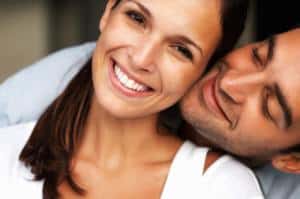 If you are married to, or in a de-facto relationship (or same-sex relationship) with, or engaged to, an Australian, you may qualify for a partner visa. The available visas are Prospective Marriage; Partner (Provisional) and Partner (Residence). For all of these, you must be "sponsored" by your Australian spouse.
But beware – there are strict requirements! 
If you're in Australia already with your spouse, in many cases you can lodge an application for an onshore partner visa.  The application is in two parts:  the provisional visa first,  followed by the residence visa.    Usually, once approved the visa is provisional for 2 years; then, as long as the relationship stays intact, the residence visa is confirmed. If you have children within your relationship,  permanent residency might be granted straight away.
In a de-facto relationship, you must prove that you have been in a relationship for at least 12 months to qualify – this can be difficult if you have not lived together for that long. However, if you have registered your relationship as a Civil Union, the 12-month requirement does not apply.
With a Prospective Marriage visa, the applicant must be outside Australia when the application is made. Once granted, you may enter Australia and must marry within 9 months. If the marriage does not take place in that time, the visa is cancelled.  After marriage, you would apply for an onshore Partner visa.
Partner visas have a high potential for fraudulent applicants, so there is a great degree of rigour in their processing. And lots of evidence is required to prove the genuineness of the relationship.   Interviews with each person can be requested before a visa is granted. And supporting statements from friends and relatives are important, too. Don't throw out those travel documents and invitations in both names – you might need them if you are going to apply.
At Emergico, as expert migration agents helped many people to become happily settled in Australia through Partner visas. Visit our "Success Stories" to read about a recent case and please contact us if you would like to talk about your own situation.
Contact Us NOW for Expert Advice on 1300 361 773
Call NOW on 1300 361 773 or use the easy contact form below.
[ContactForm]