From July 1, 2012, there have been major changes to Skilled and Employer Sponsored Migration. In fact, these changes are the most radical and comprehensive since the Skilled Migration program began.  And as expert migration agents here in Australia we've seen quite a few changes in our time.
Now (with a few exceptions) it is no longer possible to lodge an Application for a Skilled Visa Australia. You must be invited to apply!
There is an online Expression of Interest, through which an individual with particular skills and qualifications notifies the Department of their interest in the program. It's simple and free.
But beware…
Skill Select calls for strategy.  Don't just log in and lodge an EOI on the spur of the moment.
You must make sure that you can prove any claims that you make – otherwise, you could be found to have provided false information to the Department – and this could result in visa refusal and re-entry bans. Ouch!
There's still the same rigour around eligibility. You must meet 60 points on the Points Test (reduced from 65 which is also a bonus!).   And your occupation must be on the Skilled Occupation List (SOL) which is the first part of the Consolidated Sponsored Occupation List.  Here it is……CSOL July 2012
Australia determines which qualifications and trades are most in-demand and shapes its Skilled Migration stream accordingly.
Your EOI will only be valid for 2 years, and can be updated – but this can also cause you to lose points!!  Ask us to explain!
Skilled Visa Australia Flexibility
But if your EOI is pulled out of the box and you are invited to apply for a skilled visa Australia, upon grant you and your family will be able to come to Australia and seek employment in your chosen field.  It gives you the most flexibility as you're not tied to an employer.
Skilled – Independent Visa  (Subclass 189)
You would have a Skill or occupation which is in demand, and on the Skilled Occupation List (SOL).  You need to undergo a range of tests including a skills assessment and meet the prescribed Points Test.  For some professions, you must meet the requirements for Registration in Australia. Once you secure a Skilled-Independent Visa, you can enter Australia, or remain in Australia permanently, and seek your own employment.
Skilled – Sponsored Visa  (Subclass 190)
For this class of Visa, you would have a skill or occupation in demand, and you would be sponsored by a State or Territory Government.  The Points Test and other mandatory requirements still apply, but additional points are granted for State sponsorship.   Each year, the States publish a State Migration Plan, which indicates the Skilled Occupations that are most in demand in that State.  Individuals may apply for Sponsorship from that government, and this means that if they are successful in securing a visa, they must undertake to work in that State for a prescribed period of time.
Skilled – Regional Sponsored (Subclass 489)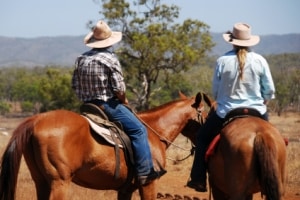 While Australian cities have a high demand for labour, shortages are even more apparent in regional and country areas.  If you are prepared to work in places other than the major population centres, a Skilled – Regional Sponsored Visa may be for you.
You would be sponsored by an Australian relative living in a "designated area" or a State or Territory government.   It's a provisional visa for 4 years, and you must abide by the conditions of the visa.  Again, it's points tested, but a whopping 10 points are available for designated area sponsorship!
Get Expert Help
Skilled Migration can be a complicated area, and it's best to seek professional help to navigate your way through. Skill Select is a very different approach, and you'll be in competition with many other people with similar skills and aspirations, in your quest for a visa.
There are Occupation Caps, which restrict the number of visas offered to people in particular professions. This helps Australia to shape its skilled visa system to best meet the labour market.
If you're thinking about Skilled Migration in Australia, Emergico can help.  Our visa experts will help you with the best strategy, that will maximise your chances of success.
Skilled Migrants General Information
In spite of the rise in unemployment in Australia, it is clear talking to people, that there remains a shortage of some of the skills that are desperately needed in order to re-invigorate townships and create sustainability.
Although sponsored migration has traditionally been the domain of employers, it is also possible for a skilled migrant to obtain a visa on the basis of state sponsorship, if the State believes there are particular reasons why that person's skills will be valuable.
The Subclass 489 visa is a Skilled Provisional Visa, requiring the applicant to live and work in a designated regional area of Australia for at least 2 years, before becoming eligible for residency.  Failure to meet these conditions can mean refusal of a permanent visa, so there are significant incentives for the person to comply.
Visa Australia requirements can vary
While some States require an applicant to show that they have a job offer before they will offer sponsorship, other States, such as Tasmania, are offering an innovative approach designed to stimulate small business investment in their economies.   A person with a skill on the approved list who can demonstrate they will be setting up a business in the local area, can be sponsored by that State for a visa.    This might suit a range of people who, in today's high tech environment, can work from anywhere in the world and service clients offshore.
One of my clients was a contractor to IBM before making the move to Australia; his skills were highly sought after and there was no reason for him to stop working for that company just because he made a move to the other side of the world.   While it could be argued that business skill visas are available for that purpose, the threshold requirements exclude all but a few highly successful business people, many of whom would choose a city over a country area to establish a business.
We all know that Small Businesses account for around 95% of all businesses in Australia and are thus the engine room of our economy. Those wanting to come to on a skilled visa to Australia are very important.
Many people who might not have previously considered regional Australia as the starting point to launch their Australian journey, have taken a leap of faith, gone bush only to become hooked on country life and have gone on to become integral to their communities.
For help with your skilled visa Australia contact our friendly team today!