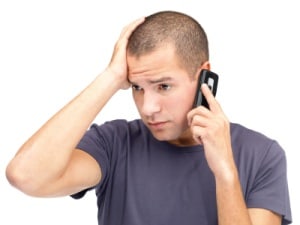 Bob came to see me, seeking visa advice.  He listened intently to my proposed strategy for him and the advice; made some notes, then,  some weeks later advised me that he would prepare his own visa application.  A few months later I received a panicked phone call from Bob.  "Help!  My visa has been refused!  What do I do?"
What has gone wrong?  Quite simply, between my meeting with Bob and the time he lodged his own application, there had been a significant change in the legislation, which he did not know about.
Bob thought he'd save a few dollars on migration agent fees.   As a result, Bob may now struggle to get a visa because a refusal is on his record.
Migration law is constantly changing.  At Emergico we're keeping on top of those changes, so we give our clients the best advice and follow through.  Can you afford not to have professional support, when you are talking about making one of the biggest decisions of your life?