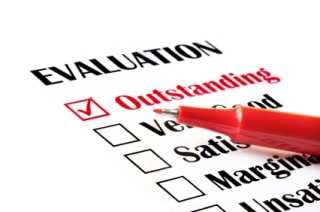 If you're thinking about applying for skilled migration; permanent employer sponsored entry, or a graduate visa – you'll probably need a Migration Skills Assessment.  Most people trying to get a temporary work permit  for Australia are exempt from having their skills formally assessed, but there are certain countries and occupations which do require this.
Helping people with a Visa application – which we do all day, every day – is a holistic process.  It's not just filling in a form, as many people think when they do it themselves.  Rather, it's the very complicated set of rules around eligibility and pre-requisites, that usually results in visa problems.  The need for a Skills Assessment as part of this process, is a good example.
Skills assessments are not as highly publicised as visas, and many clients gloss over the importance of the skills assessment, viewing it as just a formality.
In our experience as professional migration agents, we have seen far more clients fail a skills assessment than fail a visa.  In many cases this is due to a lack of understanding of the process.  While failing a skills assessment may not have the same legal consequences as having failed a visa application; it can still result in additional expenses and critical time delays – which can affect your visa chances.   Often, a visa cannot be considered until a skills assessment result is available.
So it's important to get a skills assessment application right the first time!  Here, we'll answer the most common questions that we hear on this subject….
Where do I go to get a skills assessment?
It depends on your occupation.  For most ANZSCO occupations on the SOL and CSOL, there is only one approved provider of migration skills assessments.   Occasionally, an occupation will have a choice of provider – but they still must be on the list and approved by the Department of Immigration and Border Protection for that purpose.   For some occupations – eg. building trades – there is a separate requirement for licensing, which is often confused with a skills assessment acceptable for migration purposes.
There are numerous skills assessing bodies – Vetassess; Trade Recognition Australia; the Australian Medical Council, and the Australian Nursing and Midwifery Advisory Council are examples of just a few.
What do I have to do?
For many occupations the skills assessment is simply a review of your documentation.  This includes qualifications and evidence of work experience.   Some occupations – for example, Plumber, Electrician –  require another step called a Technical Interview – a face to face or Skype interview with an assessor.   While a skills assessment for migration purposes can be granted, sometimes there will be a need for the person to undergo some gap training in order to achieve occupational licensing in Australia.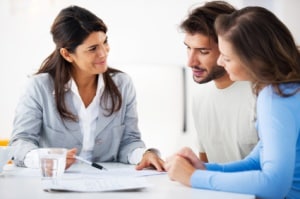 Usually a skills assessment takes between 2 weeks and 12 weeks for a result.   As the demand for skills assessments has increased lately, many of the approved skills assessing bodies are advertising a processing time of 16 weeks or more.
But I've worked for 20 years in my occupation – how could I possibly fail a skills assessment? 
Here's some common reasons why people don't get a positive skills assessment.
Selecting the wrong occupation code.
Not providing all of the documentation required;
Not providing properly certified copies of documents;
Referee reports which lack a description of the tasks and responsibilities of the job;
Having a qualification and work experience which are mis-matched;
Duties that have been performed are not consistent with the actual ANZSCO description.
It's so important to work out exactly what is the best occupation code for you, before embarking on a skills assessment.  A really good practical example of this is Chef and Cook.  While many people in hospitality use the terms interchangeably, for skills assessment and visa purposes you must be one or the other.  Another example is Engineers.  Many engineers from outside Australia undertake work at a high level in their own country – yet in Australia, they may find that they do not meet requirements for admission as a Professional Engineer because their own qualification is only recognised in Australia at a lower level.
How much does a skills assessment cost?  Is it part of the visa application fee?
Unfortunately a skills assessment incurs an additional lodgement cost, because you are dealing with a third party organisation, not the Department of Immigration and Border Protection.   Costs can range from $200 to $2000.   Where an occupational license or registration is also required (eg. nursing, medicine, licensed trades) there are additional costs on top of that.   If you don't get a positive skills assessment, it may be possible to apply for re-assessment or review – but usually there is a large cost associated with this too.
I'm running out of time on my visa…can't I lodge the new visa application first then do the skills assessment later?
For many visa subclasses, you must have the skills assessment result BEFORE you lodge the visa application – otherwise the visa will certainly be refused.  In some cases, you only need to have lodge the application for skills assessment before lodging, and in other cases, the result can be provided anytime before a decision is made on the visa.
How can Emergico help me with a Skills Assessment?
While some clients come to us, with skills assessment in hand, most clients ask us to undertake the skills assessment as part of our visa service.  Many other clients seek our help after they have received a negative result.
We are finding that more and more people are engaging our services JUST to help with the skills assessment side of things.  As part of our service we always:
Make sure that the CORRECT occupation and skills assessing body are selected;
Advise specifically which documents are required; and compile the application to the highest quality standard;
Pre-check the requirements and make sure that you DO have a good case to put forward – so that you don't waste money on an application if you don't have a chance of success!
Provide the contact point for the skills assessing authority to discuss your case – so you get timely information and meet any deadlines imposed;
Ensure that the skills assessment is done at the right time to maximise the utility for your visa application.
We reduce the chance of your having to spend more money unnecessarily.
In other words – we treat the Skills Assessment as an important fundamental part of the whole visa application.  If you get it wrong – you're unlikely to succeed with a visa application that requires a skills assessment!!
Does this strike a chord with you?  Call or email us now for help.