You know the feeling.  You've wanted to move to Australia for as long as you can remember.  You've read every publication out there; subscribed to every blog, joined every Facebook group, and sought out the advice of everyone you've ever known that now sports an Aussie twang.
But you're not in Australia yet – even though you seem to have a clear pathway.
What's stopping you?
Have you become a victim of Paralysis by Analysis?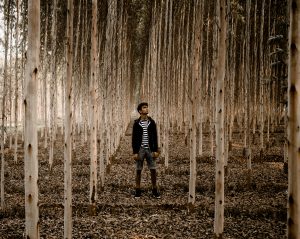 Over-analysing can make you even more concerned about proceeding, and how to proceed.  Too much conflicting information, too many people saying different things, different opinions about whether to go or whether to stay.   Pretty soon, no matter how much you read, you can't see the wood for the trees!
It doesn't stop with the Visa.  That's just the first, all-important enabling, step in the pathway to a new life.  What comes after the visa is a flurry of further activity, decisions, actions, costs and emotional stresses.
I'd describe a  "good migration outcome" as one where a person is able to obtain a visa; has researched well, is prepared for change, and takes steps to make the move work for them.    This results in re-settling with a minimum of stress; and long term happiness, which leads to productive, socially and economically useful members of Australian society.
A  "poor migration outcome" would be one where a person does not get a visa for some reason – perhaps an application was incomplete or fatally flawed.  Or, they do get a visa but fail to plan adequately for the move; fail to budget realistically, fail to make peace with relatives, prepare their kids for change, etc.     When this happens, they might sell up, make the move, be dreadfully disappointed as their expectations were not matched with reality, fail to socially integrate, and then pack up and go back home, tens of thousands of dollars poorer.
No one wants to see a poor migration outcome happen!
That's why at Emergico, we try to help our clients come to the right decision for them.   We understand that there's way more to a decision to migrate, than a question of who to select to help with your visa.
Here's our Top 3 Tips to help you avoid Paralysis by Analysis in your quest for Australia.
Tip # 1.   Be flexible and open minded
The worst migration outcomes can be a result of people being inflexible about what they want and what they will do.    Often I hear these sorts of comments:
"I'll

only

consider Perth because my second cousin's best friend lives there".
"I can't live outside a city as I need to put my kids in an excellent school".
"I can't make the move because I've been told I can't bring my pet Iguana".   
The best by far….. "I can't live in a backward place that doesn't sell Brain's Faggots or Twiglets". (true story!) 
It can be hard to break outside of our comfort zone, but that's where the personal growth happens.    Would you really use any of the above as an excuse to give up (before even starting) on a new life in Australia which, eventually, would allow you to live wherever you like?   You are going to meet great people here; there are excellent schools in all sorts of places, and reptiles are plentiful!!   (And….Twiglets are over-rated.  Try Vegemite instead 🙂 )
Right now the Government has so much demand for visas, that it's requiring applicants to make sacrifices if they want the privilege of coming here.  Listen to the quiet roar in the background from our politicians.   You can read much of this if you look at Emergico Migration and Education's Facebook page, where we often re-post relevant news articles.   And here is an address the new Minister for Immigration gave to a group of Registered Migration Agents.
The future of Migration is in Regional Australia. 
And – responsibly – the Government looks at migration through the lens of what will be good for our country, not what will suit a migrant.   I wrote about this recently.
So please don't set your migration plans in stone – accept that sometimes you need to wriggle around to get what you want.
If you really want something so badly, it's worth making the effort to be flexible about how you get there, and where you start off.   Think of the amazing experiences you could give your kids which they will share with their grandchildren in time!
Tip # 2.   Make a list of micro-actions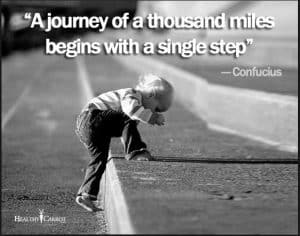 You just need to take the first step. Break it down, step by step, and make a list of all of the possible obstacles, and objections, you may encounter along the way.  This is where the crowd comes in handy – people are always willing to share their ideas.
Keep a track of possible expenses, so you know what to expect.   Be realistic about the possible costs.
This is also your opportunity to schedule those conversations with family members, significant others, kids and employers – if appropriate!
Once you get to the end of the list you will have a great roadmap and hopefully a better idea of whether it's right for you and your family.
Then – try to do at least one micro-action per day – and you will feel as if you are really heading towards your goal!
Tip # 3.   Listen to people who know what's actually happening in visa land, now.
Everyone who's been through the migration has a story; based on their own experience – good or bad.  Keep in mind that each visa story is contextual to the person, their situation, the time at which they applied, and any other factors which they perhaps have not mentioned.    Your situation is your own.   There may be specific reasons why your plan might – or might not – work.   And, the plan might work now, but not in a month's time, if law changes are ahead.
Only a Registered Migration Agent who is working day in day out with different scenarios, can really provide you with depth of advice and rationale behind that advice, based on their knowledge of the law at the time, the Department's interpretation of current policy, and political imperatives.   Because what's happening now in the environment, is going to be the most relevant to you.    Plus, a Registered Migration Agent can often identify ideas and pathways you might not have known about.
Tip 4 – is to hop online and complete our Free Online Assessment, so we can get started on the pathway to giving you clarity, no-nonsense information, which will help you cut through the noise, and make that all important decision!